Focus on Science Video Library. Never lose track of those useful Science related YouTube clips ever again! This title is available as part of the Focus Science Online Resource Pack. See below for sample screenshots and a list of topics.
● Includes an ever-growing selection of YouTube videos
chosen by Focus
● Add your own clips from YouTube and Vimeo
● See what videos other teachers have added to their
libraries and add them to yours.
● Never lose track of videos it's taken you a long time to
find.
● Watch the video on the right to see how easy it is to add
clips to the app.


● Cell Division
● Cells
● Circulatory System
● Digestion
● Enzymes in Digestion
● Excretion and the Kidney
● Homeostasis
● Immune System
● Interdependence
● Movement of Substances
● Nervous System
● Plants
● Reproduction and Variation
● Respiratory System
● Urinary System
● Revision Topics …


● Acids, Bases & Salts
● Atoms and Elements
● Chemical Analysis
● Compounds
● Electrolysis
● Light
● Momentum
● Energy Change
● Extraction of Metals
● Organic Chemistry
● Space
● Waves
● Work and Energycolor: rgb(70, 112, 127);">● Properties of Matter
● Quantitative Chemistry
● Structure & Bonding …..

Order a subscription for your school today!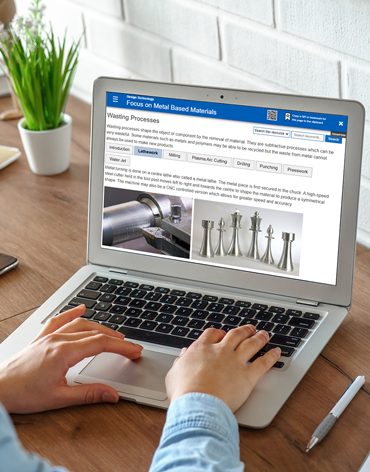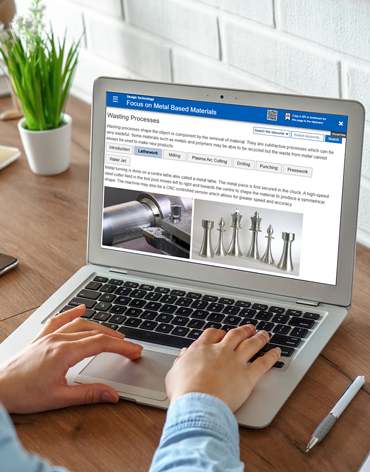 Part of the Science Resource Pack
This resource and every other Focus Science title combine to form the Science Resource Pack. A single affordable school subscription provides unlimited access to all titles.
A combination of 2D and 3D animations, video clips, photos, text and tests creates a unique and engaging 'Focus Style' of presentation. All created by experienced UK teachers.
Whether you're looking for resources to enhance teacher presentations or something for individual study, the Focus Science Resource Pack is designed to fit the bill.
For just £99.95 ex VAT per annum, every student and teacher in your school can have access to ALL Focus Science titles both in school and at home.
Focus Resources Device Compatibility
Teachers and students access Focus online resource packs direct from our web server. This means our resources are web browser based and compatible with Windows, Mac, Chromebooks, iPad and Android tablets.