Focus Science Diagrams Designer is a science experiment vector drawing app that anyone can use, regardless of experience, to quickly produce professional looking scientific diagrams in a matter of minutes. Images produced in the app can be exported and added to PowerPoint or Google Slide presentations or printed at any size without loss of quality or detail. This title is available as part of the Focus Science Online Resource Pack. See below for sample screenshots and a list of topics.
Apply for a 14 day no obligation free trial.
Order a subscription for your school today!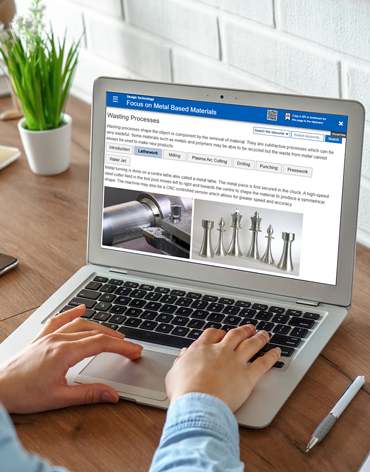 Part of the Science Resource Pack
This resource and every other Focus Science title combine to form the Science Resource Pack. A single affordable school subscription provides unlimited access to all titles.
A combination of 2D and 3D animations, video clips, photos, text and tests creates a unique and engaging 'Focus Style' of presentation. All created by experienced UK teachers.
Whether you're looking for resources to enhance teacher presentations or something for individual study, the Focus Science Resource Pack is designed to fit the bill.
For just £99.95 ex VAT per annum, every student and teacher in your school can have access to ALL Focus Science titles both in school and at home.
Focus Resources Device Compatibility
Teachers and students access Focus online resource packs direct from our web server. This means our resources are web browser based and compatible with Windows, Mac, Chromebooks, iPad and Android tablets.